Shopping Cart
Your Cart is Empty
Thank you for your business!
You should be receiving an order confirmation from Paypal shortly.
Exit Shopping Cart
March 2022
Where does the time go ? We have had some great gigs already this year & busy behind the scenes rehearsing new numbers.
We are really looking forward to the fabulous Swanage Blues Festival & hope to see old friends, familiar faces & to make some new C9 converts. See you at a gig soon :-)
November 2021
Unusually this month saw a few cancelled gigs due to injuries to Steve's arm & Angie's foot !! . We where all healthy for our last gig of the year at Southampton's "Home of the Blues" The wonderful Platform Tavern. A full house made for a fun packed gig & If i say so myself the band where on fire. December will see us back to rehearsals, learning new tunes for 2022. Thank you all for continued support. See you at a gig soon.
____________________________________________________________________________________________________________________
October 2021
Just back from a somewhat reduced Swanage Blues Festival, but what a time we had. A new venue for Chicago 9 and the first time playing as the newline up. What a cracking gig it was with the band raring to go & the chance to showcase Angie's incredible voice, the band fronted by Angie did not disappoint with two well rehearsed sets mixed with well crafted slow blues standards and foot tapping rhythm & blues numbers.
Our loyal following loved the new line up, lots of great comments and many new friends made. On a personal note I manged to visit a number of other venues & watch many fellow musicians doing ther stuff & I loved every minute of it.
A huge thank you to festival organiser Steve Darrington for somehow putting the festival together against all the odds "I doff my cap to you Sir"
See you at a gig soon
Melv
____________________________________________________________________________________________________________________
September 2021
Well its been a long time since I've had to edit this site & we all know the reason why . The new line up only had nine gigs before lockdown due to the outbreak of Covid 19, the last gig being at The Hothampton in Bognor Regis on Friday 13th March!!

During that time the band kept in contact & eventually we had a few socially distance rehearsals in a large hall to try & get back to where we where. Our first gig of 2021 was on July 3rd at The Brewery Bar Botley Hampshire (Melv's Birthday) it was an outdoor, reserved table service gig, it was really so very good to play again & see friends old & new. The band are humbled by the amount of gigs/ festivals we have been offered this year. We hope this good news continues & things get back to some sort of normality. Stay safe & well & We hope to see you at a gig very soon. Melv, Steve, Elrad, Angie, Matt & Paul.
November
"All Change All Change"
Chicago 9 announce a new line up for 2020
Melv,Steve & Elrad are being joined by Vocalist Angela Restorick, Pianist Matt Little & Saxophonist Paul Tasker. You will see variations of this line up as venue size predicts
We are excited by this new venture, see you at a gig soon.
"All Aboard"
We where delighted to be invited back again to perform at Newbury Jazz & Blues Festival. A well supported gig & a really picturesque place to play.
April
April saw us at Southampton's The Brook opening for the incredible Paul Lamb & The King Snakes what a band & really nice people.
March
We had a "Sold out"l gig at The Anchor as part of the wonderful Swanage Blues Festival.We just love this place.
2018
September
Two sell out gigs at the 3rd "Blues On The Quay" festival in Poole . Thanks to the organisers, Landlords & Landlady's ,venue owners,staff & supporters of this fantastic festival .We had a ball .
July
Thanks to Bob Long & all involved for such a great night at Milford.
A lovely venue, professionally run & attended by genuine appreciative blues fans. Thanks again to Bob Long, Dave the sound engineer & all involved
Our support act was The Reverend Robert a true master of pre-war blues catch. Check the Rev. https://en-gb.facebook.com/reverendrobertblues
See you soon .
A fantastic reception at our 2nd Nedwbury Jazz & Blues Festival
May
Sorry we have been so quite of late,just so busy. Lots of well attended gigs at all venues makes for a happy band
February
Feb 2nd A double local headline gig with The Brent Hutchinson Band at The Hillpark Club Fareham Hampshire.
Promoters Bluetouch Live says:-
Blues Night
We are proud to say Chicago 9 were our first ever band to grace our stage back in 2015. Now they are back with us on our first Blues night of the year, headlining with The Brent Hutchinson Band.
Classic Rock style Blues, Meets Chicago style Blues.2 different styles by two terrific blues outfits, this will be a night of pure blues with a distinct upbeat feel, and we know you will be blown away by the sheer quality that these two bands will be producing live at Hillpark Club Highlands Road Fareham Hampshire PO15 6JD
A Great start to 2018 with a headline gig at Portsmouth's famous "Bullfrog Blues Club" what a great turnout on a wet January night ..Many new friends made .We had an absolute ball.
2017
Dec 7th. We are delighted to be asked to open up for the incredible Canadian Bluesman JW Jones.. Check this guy out...Superb... Tickets from the band.
Nov 17th sees us opening up Surreys "Boom Boom" club for Sari Schorr & The Engine room.We cannot wait,this is going to be one hell of a night :-) Thanks to Pete Feenstra for the invite . Call Melvyn on 07703 550 273 for tickets.
Another great year for us guys with lots of gigs including some of the best festivals on the circuit. We thanks all our friends for your continuing support.
2016
STOP PRESS** STOP PRESS**STOP PRESS**
*TICKETS FROM THE BAND*
We are absolutely delighted to announce that we are opening for The Force of Nature that is SARI SCHORR & THE ENGINE ROOM
At The New TALKING HEADS on Wednesday April 5th
This Lady made the hair stand up on the back of my neck when I saw her last year . What an incredible instrument her voice is & my god does she know how to use it.
Bio:
In January 2015 legendary producer Mike Vernon (Fleetwood Mac, John Mayall, Blue Horizon) was invited to receive a ?Keeping The Blues Alive? award at the prestigious International Blues Challenge in Memphis USA. This award, was not the only highlight of the weekend for Mike, the second was witnessing the performance of one of the most amazing female blues singers Mike has seen in years ? SARI SCHORR.
Mike was so knocked out with Sari that he offered to come out of retirement and produce an album with her. Already a consummate songwriter, with tracks on major labels, Sari has written or co-written most of the songs on her new album.
Sari has now put together her own band ? THE ENGINE ROOM, featuring British guitarist Innes Sibun, formerly with Robert Plant.
Do yourselves a big favour This is going to be one hell of a night.
A Hugh thanks you to all the Independent Blues Broadcasters Association DJ's for playing tracks from our new album, it is very much appreciated.
****More great news We are opening for "Stan the Man" -Stan Webb's Chicken Shack at The Brook Southampton Thursday 17th November .Tickets from the band
**Stop Press** We have been asked & delighted to announce we will be opening for the one & only "Nine Below Zero" at The Wedgewood Rooms Southsea 08/10/16
Tickets available from the band.
Things just seem to get better & better with loads of local well supported gigs,we thanks each & every one of you,please keep supporting live music . We have been asked to play the 1st Poole Festival & make a welcome return to Swanage Blues & Roots festival ...Happy days indeed
We are honoured & delighted to announce that we are opening for the legendary "MUD MORGANFIELD" & his band at The 1865 club Southampton.
This Man is "The Real Deal" & the venue has a great atmosphere,seating,lighting & sound.
We are joined by a great band & good friends The Rhythm Blasters. Tickets available from the respective bands at a mere £20.
This is going to be good put it in your diary's now
A great start to 2016 with conformation that we are performing at The Bishops Waltham Music Festival, Held in the medieval ruins of Bishops Waltham Palace this multi genre, multi aged music festival held over 3 stages on July 16th time & stage to be confirmed.
2015
Nov
We are feeling "Chuffed" to be invited to play at "Blue Touch Promotions" first blues night at Club V Cams Alder Stadium Fareham Hampshire SO32 2JB
This year gets better & better November 20th sees us on stage supporting the incredible DR FEELGOOD at The 1865 Southampton
Aug
We feel privileged to be asked to play at The Old Bush Blues Blues Festival in Worcestershire. Please see http://www.old-bush.com for full details.
July
Well what can we say .We have been asked to open for Mud Morganfield at his show at Winchester Descovery Centre SO23 8SB....life is good.
May
What a year this is turning out to be. We are opening for Muddy Waters eldest son "Mud Morganfield" at the 1865 Club Southampton on May 9th.
We are delighted to be supporting legendary Bluesman Otis Grand at the famous Boom Boom Club Sutton Surrey SM1 2EY
2014
STOP PRESS :
CHICAGO 9 RANKED NO 1 IN THE REVERBNATION LOCAL BLUES CHARTS !!
Chicago 9
Rank #1 Uk Southampton, UK Blues / R&B Rock & Roll.
Just returned from a fantastic weekend playing at the Lakeside Blues Bonanza & playing a support gig to the fantastic "Eddie & The Hot Rods" thanks to all involved & to friends old & new for your support cheers. Next gig:- Switzerland are you ready for Chicago 9 2014.
Dec2013
Well what a year We had 2013. With Ian taking pole position & Steve joining us.
Things have just got better & better with every gig being well attended. The new material being well received..
A big thank you to venues new & old for supporting us. We are very pleased to be asked to play at the Lakeside Blues Bonanza & all the support from Boogaloo Promtions. A thank you to Stuart & Aidan & all at the Platform Tavern .
We are also very chuffed to be opening for the legendary Eddie & The Hot Rods in January.
And lastly to you, our faithful friends,family & fans,keep supporting live music & hope to see you at a gig soon Cheers!.
28/9/2013
Fantastic debut gig at the Platform Tavern,thanks to all that made this a great night.
Country show bounces backThe sun shone on Saturday after the weather washed out the event last year and hit preparations in 2011.
22/07/2013
Between 6,000 and 7,000 people attended the traditional show at Reading Room Lane, Curdridge, They enjoyed the horticultural tent, morris dancing, falcon displays, vintage car parade and dog show. A new feature this year was a music stage with local acts Jerry Williams, the Dogwood Flowers, Winters Hill and Chicago 9.
Elaine Flower, who chairs the show committee, said: ?This year was just so wonderful. We had a complete week of good weather, so it was much more relaxed.
?There are only 1,200 villagers and we had 200 volunteers. It is a community event and brings together an awful lot of people to do something for charity.?
Proceeds will go to the Reading Room, Curdridge?s village hall.
Chicago 9 celebrating 10 years together this year 2013
Ian Mitchell (harmonica/vocals) has taken pole position as front man of the band.
We have been joined by blues maestro Steve Brennan on lead guitar,the back line remains the same with Melvyn Lockyer (Bass) & Elrad Matthews (Drums).
The band have been busy rehearsing & are looking forward to playing some of your favourite original songs & introducing a whole load of new numbers,played in that Chicago 9 style.See you at a gig soon.
Chris "Fossy"Fosbrook will be featuring 4 great tracks from Chicago 9 on his Sunday night show onwww.flash1512.co.uk. 5th May @ 6pm
Hi & What a busy year we have had lots of Gigs & Radio Play. Thank you to German Radio Station BLUESROAD for all there support & A hugh thanks to Xan Phillips of ORIGINAL 106FM for showcasing us & for all of You that phoned./ E.mailed your Support. This resulted in an invite to record a live acoustic set that was played in July, Also Thanks to The Davis Bros for there Review In AND Magazine.
Thanks also to Matt Merritt of BLUES MATTERS Magazine For his CD Review.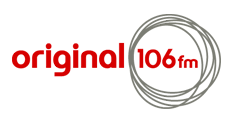 Thank you to Ian Mckensie of Blues in The South & Phonic FM for his support & recent radio play, See our links page.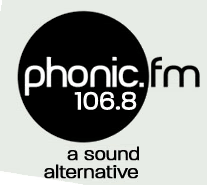 A Big Thanks to 9 Piece Band "TIMEWARP" for inviting us to share the stage with them recently for a charity gig,, Great fun & lots of funds raised
/